BEST PLACES TO TRAVEL ON A BUDGET
4 min read
If you're looking to travel on a low budget and wondering where you should go, here are the 10 best and cheapest places to travel internationally:
1. Fiji

Most of us imagine Pacific Island destinations as expensive destinations filled with high priced resorts, food, and services. However, that's not always the case. Fiji, unlike its expensive island neighbors and sharp marketing by Fiji water, is actually relatively cheap to visit. While there are many $1,000-a-night resorts in the country, you can manage to enjoy pristine beaches, world-class diving, tasty seafood, and friendly locals without having to mortgage your home.
Since Fiji is a stopover on Fiji Airlines, you'll find a lot of flight deals to the country. Many backpackers take advantage of that and a small backpacker community has emerged. That means cheap guesthouses, transportation, and activities, especially in the popular Yasawa Islands.
Even if you're not a backpacker, you can take advantage of all these deals and save money. Fiji is one of the best budget destinations on the region and not to be missed.
For more information, check out this detailed planning guide on Fiji.
2. Central America

Want to roam ancient ruins, trek through the jungle, surf, and eat delicious food with few tourists around? Visit the smaller countries in Central America — think El Salvador, Honduras, Nicaragua, and Guatemala. Here you will find most budget hotels for around $15 per night, meals for $3, most bus journeys for the same price, and beer for less than a dollar.
Beliza, Panama, Costa Rica – these are expensive destinations by regional standards. If you visit the central Central American countries, you can get by on $40 a day as a backpacker or splash up to $60 a day and live large. Your money goes really far in this part of the world.
For more information, check out this detailed planning guide on Central America.
3. Cambodia

While you could put all of Southeast Asia on the list, Cambodia is one of my favorite countries in the region — it's affordable, beautiful, and the locals are incredibly hospitable. You can get a private, air-conditioned room for $20 USD, street food for $2, and transportation across the country for $20. If you are spending close to $50 a day, you are living large. It's way cheaper than all its neighbors, just as beautiful, and filled with some of the nicest people in the world. It's one of the cheapest backpacking destinations in the world!
For more information, check out this detailed planning guide on Cambodia.
4. China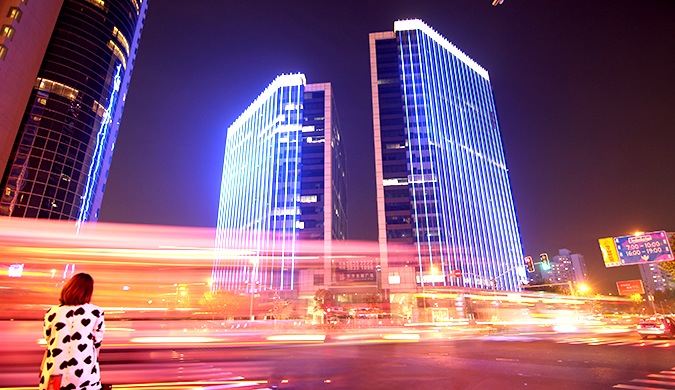 China has fascinated travelers ever since Marco Polo traversed the Silk Road. While the days of China being a super-cheap destination are long gone, the country remains a budget destination – and one of the cheapest in Asia – but with a caveat. You need to get out of the big cities. Sure, the cities are still a bargain. Hostels cost less than $20 a day, food is $2-5 per meal, and local transportation in cities runs less than a dollar. But, the country becomes even cheaper, when you get off the beaten path and the interior. This is where you'll find the best travel deals and bargains! China still remains one of the best value places in the world.
For more information, check out this detailed planning guide on China.
5. South Korea

South Korea is a country not talked about enough. To me, South Korea is one of the greatest "undiscovered" travel destinations in the world — its prices rival that of Southeast Asia, it's high tech, the food is mind blowing delicious and eclectic, the countryside is jaw-dropping beautiful, and the nightlife is out of this world. It is one of the most underrated travel destinations out there. With the South Korean currency at 1,100 won per $1 USD and most everything costing only a few thousand won, it's hard to bust your budget here. My friend and I went out for Korean BBQ complete with drinks, and we each spent $8. You can pick up bottles of beer in 7-Eleven for less than a dollar. Trains are cheap. Everything here is cheap – plus it's fun and different! If you're looking for a budget trip to Asia, visit South Korea. There are lots of international flights to here!
6. India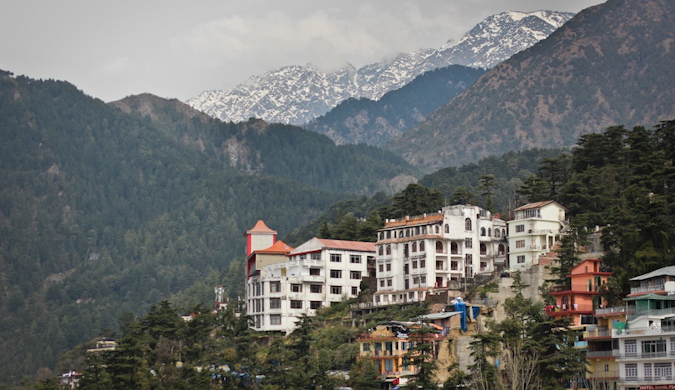 While always a cheap country, the Indian rupee used to ride high at 39 rupees to the US dollar. Now, you get 73 rupees to the dollar — that's nearly 50 percent more money to travel with. Unless you book five-star resorts and eat only Western meals, you'll find it hard to spend $50 a day here. You can get by on closer to $30 by staying in cheap guest houses, taking second-class trains, and avoiding Western food. India a cheap backpacking destination – heck, just a cheap travel destination – with a rich cultural history, top class food, helpful and curious locals, incredible regional diversity, great tea, and a lot to do. It's a gigantic place best either explored in either one large trip or a few smaller chunks. Either way, don't miss India.
7. Eastern Europe

Far Eastern Europe (Ukraine, Bulgaria, Romania, Moldova) is the cheapest part of the conti